Scott Stulberg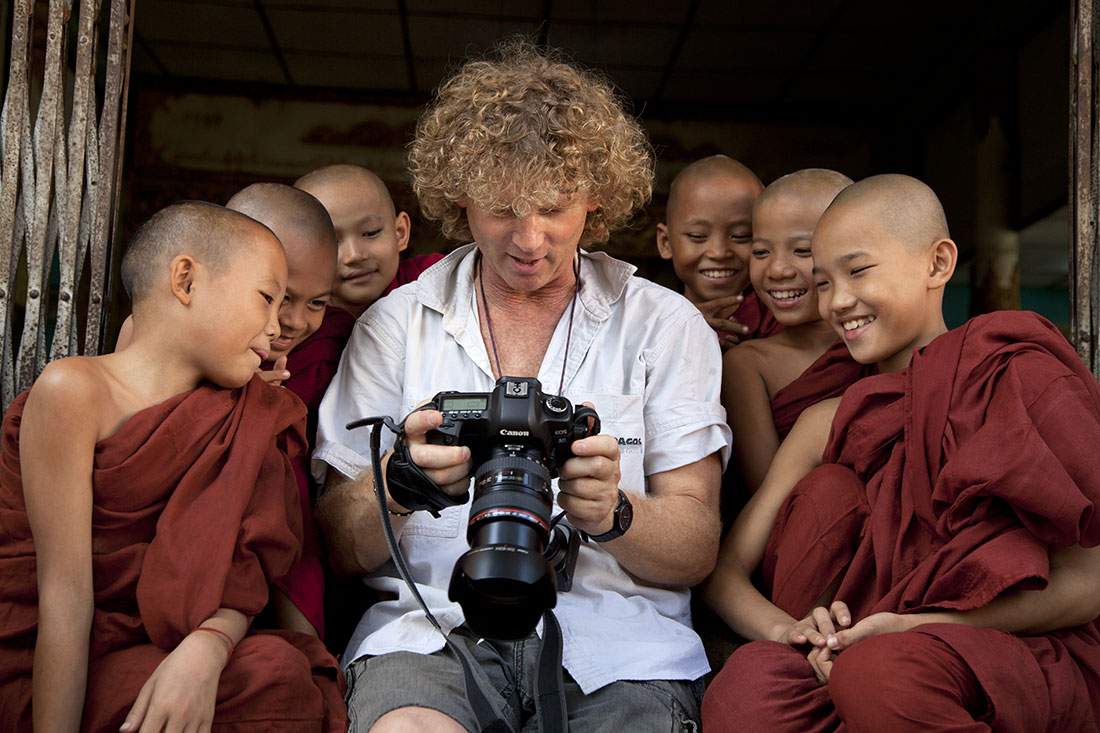 Scott's love for travel and photography collided at a young age & have taken him to the corners of the world to capture the beauty and intrigue that this world has to offer. And from a young age, in his darkroom, under the safelights, smelling chemicals and listening to music, he lost all track of time watching his images come to life.
Although he has been using Photoshop since the beginning, it was the countless hours in the darkroom that made him fall in love with photography. He agrees with Einstein's quote that "Imagination is more important than knowledge" as he says that his photographs lets his imagination come to life.
Scott has taught photography at many schools across the US including UCLA, where he won Instructor of the year for Photography and Photoshop. He also leads photography workshops all across the world and the United States. His coffee table book, Passage to Burma, showcases his travels since 2001 to his favorite country on earth.
From the faces of Burma, helicopters over New York City, the history and beauty of Europe, the eye candy of India, the wonders of the Galapagos Islands or the dazzling Milky Way and night sky around the globe, his images can be seen worldwide.
From Microsoft, Time, Newsweek, National Geographic, Outdoor Photographer, Conde Nast Traveler, Travel and Leisure, In flight magazines, Wall Street Journal, CNN and ABC News to greeting cards, calendars, puzzles, book covers and bill boards, his images are used internationally. They are in countless collections from top 5 star resorts to major hospitals & department stores and are also on permanent display in the United Nations. Scott lives with his wife in the picturesque town of Sedona, Arizona.
Showing all 8 results